WWT wrestlers take a tough loss at state meet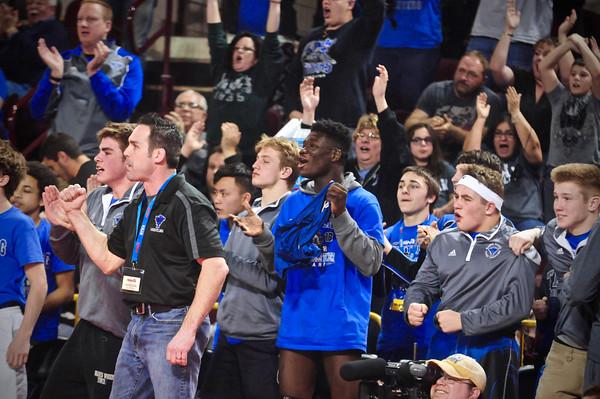 When a team has come so close to winning it all, they live and breathe confidence. After months of hard work and a 26-7 record, the WWT wrestlers headed to Central Michigan University this past weekend for the state meet. Knowing what was on the line; the team prepared for the match days in advance and was ready for the fight ahead.
"I feel we can wrestle with anyone," said Mayer. "I've told the kids that nobody is promised tomorrow. We have a young team, but you cannot count on getting back to the state finals. You never know about things like injuries or who will even come out for the team next year. Seize the day is the message for these young men."(Michigan Prep Zone)
As the day went on, the Titans pulled away with a 19-6 lead. With three matches left, the Titans and their opponents were neck 'n neck tied at 23. "I wasn't really worried when the other team started to catch up, I think it went how we expected it to go." Chase Mayer ('19) commented.  
With two matches left, the titans never gave up, but unfortunately fell short, losing to Gaylord by 5 points.  " We obviously didn't end the season the way we wanted to, but its not over for some of the guys, and were here to support them all the way" Trey Barbour ('18) added.
Check out MI Prep Zone for the full slideshow of photos from this weekend!