WWT Wrestling Team to Compete at States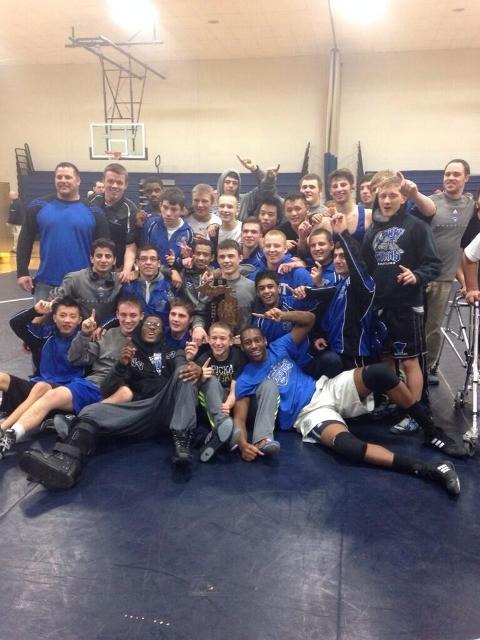 Cassidy Johncox, Co-Editor in Chief
February 14, 2014
After winning Regionals, the Wrestling Team is headed to compete at the State Championships!
The WWT Wrestling Team hasn't been to States since 2007, so this is a huge deal. The team has worked hard all season to get here, coming up with a record of 19-11.
"I'm excited for our team; I thought they deserved a shot mostly because they came together as a team, picked each other up as a team, and that's why they're going to team States," Coach, Greg Mayer, said.
Our team is off to Battle Creek today on the 21st and they'll be staying there for the entire weekend.
"It's exciting being a senior leading our team to states. It's a big deal to be a top 8 team in the state and I'm gald I get to do it with this group of guys; they're like a family to me and without all of us working together, we couldn't have done it," wrestler, Nick Weilemann '14, said.
While the entire team is going on the trip, only four wrestlers qualified for Individual States. These people include: Nick Pipes '14, Donald Janice '14, Al Hague '14, and Joey Schindler '16.
"I'm really excited we're going because we worked so hard over the summer and during the season. Everyone put their bodies on the line for this. We have the best coaches in the state in our room," wrestler, Demetruis Reid '15, said.
The wrestlers begin competing at 5:30 this afternoon at the Kellog Arena in Battle Creek. You can watch the match live on the MHSAA website.
Have fun and good luck, guys!