Swimmer girls are rewarded for good times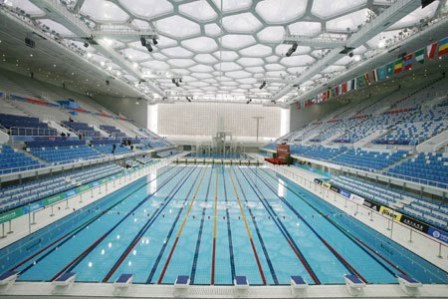 Every athlete looks for an accomplishment, whether it is a team victory or a medal in an individual race. Something very important to a swimmer is their best time. Swimming is, for the most part, an individual sport. You have your team to support you, but when it comes down to it, it's just you and the water. You can't rely on anyone else's help; you have to swim your heart out, kick your feet, and perfect your stroke.
Evie Walper `13 is an extraordinary swimmer. She will be swimming the 500 Freestyle with a qualifying time of 6:19, and the 200 Freestyle at Counties with a qualifying time of 2:21. The County Meet will take place October 8th.
Evie placed 24th in the county for her 500 swim last year, and hopes to place in the top 20 this time around. "I'm not sure what to expect for my 200 because this is my first time swimming it at the county meet," Evie said. She hopes to drop about 6 seconds in each of her events.
"The people at counties are the best of the best," Evie continued. Swimmers from all over Macomb County work most of the season to make their qualifying time, and then at Counties there is a qualifying time for States.
Keri Wisniewski is a rookie swimmer in her Senior Year. She qualified at her meet at Anchor Bay on October 4th swimming the 100 Butterfly in 1:20. "I think it'll be awesome to be at counties my first year, it makes me regret not swimming all through high school," Keri said.
Good luck to all of our Lady Titan Swimmers this upcoming Saturday!