SENIOR STUDENTS AND PARENTS INFORMATION; NEED PICTURES FOR CLASS NIGHT VIDEO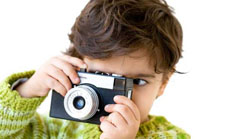 The Class of 2017 is looking for your baby pictures and photo memories from your 12 years of school. We are collecting these for your class night video. If you would like to send us photos of your time in school here is some information you will need:
We are looking for a baby picture and a photo history of any Warren Woods Public School memories that you would like to share.
Photos must be submitted by April 28th or they cannot be added to the slideshow.
Every photo must be submitted electronically and in a JPEG format.
Email all photos to [email protected]
When saving photos to send to us please title them with your last name and description of what the photo is. For instance, Silwanowicz- baby picture. This will help us sort through pictures more efficiently.
If you have any questions, please contact Mr. Silwanowicz or Mrs. Rydant.
Thank you,
The Class of 2017