NBA PLAYOFFS PICTURE 2018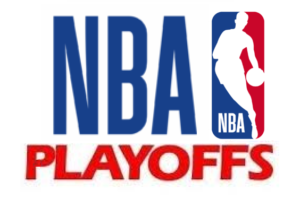 Hang on for a minute...we're trying to find some more stories you might like.
Arguably professional sport's most anticipated event, the NBA Finals, draw closer with the exciting finish to last night's game between the Pacers and the Cavs. With the series at 3-2 in favor of the Pacers, all eyes were undoubtedly on Cleveland's own Lebron James.
It is safe to say that James lived up to expectations, boasting a total of 44 points and being a perfect 15-15 from the line. James also delivered in a big way, hitting a three-pointer with 7:19 left in the  game, which swung the lead in the Cavaliers' favor. The crowd erupted and this ended up being the nail in the coffin for Indiana Wednesday night.
The rest of the Matchups shape up as follows: in the east, Toronto is facing off against Washington, Boston is playing Milwaukee, Philadelphia is playing Miami, and Cleveland is playing Indiana.
As far as the west conference semi-finals are concerned, the Pelicans have already knocked the Portland Trail Blazers out of contention. They are currently in a series with the Warriors.
The playoff picture in the NBA looks to be shaping up nicely. Many fans are split on what they would like to see out of the NBA Finals this year. A majority of fans are excited to see the Finals' rubber match between Golden State and Cleveland, while many despise that idea, mostly due to the fact that they'd want to see different teams make it for a change.
You can catch most games on NBATV and TNT. Make sure to tune in to the games to get your fill of playoff basketball. Also be sure to check back with Titan Nation for all your professional, collegiate, and high school athletic updates!