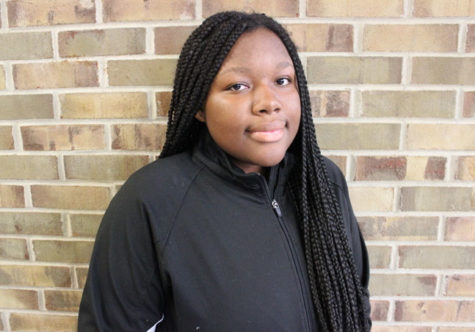 Favorite module to write in
: News and Features, they're easier to write.
Favorite music artist/group:
Young Thug or Lil Uzi.
Favorite thing about WWT:
The teachers, they help the students.
Favorite TV show(s):
Law & Order, Criminal Minds, Blue Bloods, and Psych, I love crime shows.
One thing to accomplish before graduation:
I want a higher GPA.
Taelor Varner, ㅤ
Jan 24, 2018

A RAPPER IN THE MAKING

(Story)

Jan 24, 2018

WWT STUDENT VISITS DUBAI

(Story)

Jan 22, 2018

WWT STUDENTS GO BIG AT 'DECA' COMPETITION

(Story)

Nov 07, 2017

A WWT TEACHER'S TRAINING TRIP TO GERMANY

(Story)

Oct 30, 2017

TITAN TIME GONE…?!

(Story)

Oct 20, 2017

VARSITY VOLLEYBALL WINS MAC GOLD TITLE; FOCUSED ON TAKING DISTRICT TITLE

(Story)

Oct 20, 2017

VARSITY BOYS' TENNIS FINISHES STRONG 2017 SEASON

(Story)

Sep 26, 2017

MEET YOUR 2017 WWT HOMECOMING COURT!

(Story)

Sep 21, 2017

THE NEW ROLLING DESKS OF TOWER

(Story)