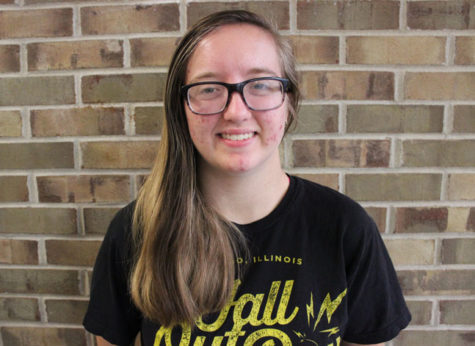 Favorite module to write in:
Editorial, you're able to share your own opinion.
Favorite music artist/group:
Pierce The Veil.
Favorite thing about WWT:
The teachers and staff care about the students.
Favorite TV show(s):
It's a tie between Dexter and Game Of Thrones.
One thing to accomplish before graduation:
Get a job that pays above minimum wage so I can save up for a car.
Fun fact:
I play a lot of video games in my free time.
Stephanie Campbell, ㅤ
Apr 19, 2018

CLASS OF 2018, PLEASE SUBMIT YOUR BABY PICTURE TO BE INCLUDED IN A SLIDE SHOW

(Story)

Oct 27, 2017

LOOK WHAT WE MADE HER DO, TAYLOR SWIFT IS BACK AND 'NEWER' THAN EVER

(Story)